neska INTERMODAL relies on Star Flow Terminals to organise the logistical process at its four inland terminals. This system was developed in collaboration with Yellowstar to be used on top of the existing 'legacy' system; it offers the logistics service provider more functionalities, greater efficiency and time savings. "The punctuality and speed of our services are an extremely important part of our quality promise for us. Star Flow Terminals helps us to further improve our performance and our offers, "emphasizes Oliver Grossmann, Managing Director of CTS in the neska INTERMODAL network.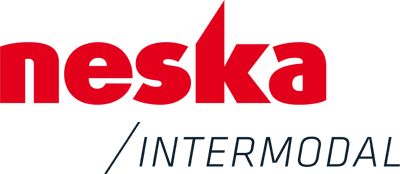 Optimum work efficiency thanks to Star Flow Terminals
neska INTERMODAL processes all daily orders and invoices in its existing system. With various modules within Star Flow Terminals, neska INTERMODAL organizes the intermodal transport to and from the seaport, the terminal operation itself as well as the pre- and post-transport by truck. Due to the web-based approach, all of their own departments have easy access to the information relevant to them and can at any time act accordingly. In addition, the MyDay priority dashboard, as part of the Star Flow Terminals, ensures that only the most important and relevant information is visible to neska INTERMODAL employees. "We can set up our logistics processes efficiently using Star Flow Terminals, which makes data exchange easier and saves more time".
The Star Flow Terminals roll-out is the result of a good idea from neska INTERMODAL and the refinement and technical implementation contributed by Yellowstar. The modules of Star Flow Terminal Operating System were developed and implemented as a supplement to neska INTERMODALS' existing system. With over 400 users distributed across four inland terminals, the system is being deployed within a number of separate departments.
Positive development
Because employees can only see the information that is most important and relevant to them via a personal dashboard (MyDay), time savings of 20 to 30% are realised. Using ToDo's, employees are able to respond quickly to any deviations encountered. The new system offers other advantages in addition to the time saved thanks to MyDay:
More efficient data handling. The planning board enables planners to organise and adjust the container planning in real time.
More functionality. Planners can track the location of each container in real time and drivers receive transport assignments on their mobile app. For their part, drivers can also enrich the data, arrange receipt or clearance of containers and register any deviations they encounter.
Reduced costs thanks to digitisation. Because data is available online and around the clock, fewer contact moments between the drivers and terminals are needed. This also means fewer employees are needed to provide support for the gate-in and gate-out processes.
More information for customers. Real-time information is automatically available to customers through the track and trace functionality.
Speedy barge-planning. System wide, the data link between neska Container Line and neska INTERMODAL terminals, ensures efficient planning with all the terminals.
Summary neska INTERMODAL
Over 400 users rely on one or more modules within the system each and every day.
More than 500.000 containers transported annually and 70 intermodal one-way transports per week.
4 inland terminals including two seaport offices in Rotterdam and Hamburg.
Headoffice in Duisburg. With 320 employees, 275 trucks, 320 chassis and a container terminal with an area of 511,000 m2.
Plans for the future
neska INTERMODAL wants to develop a customer portal based on Star Flow Terminals, in which customers can request track & trace information and thus gain optimum insight into their goods movements. Via the portal, customers can subscribe to the desired data and set their own alerts.