Logistics provider Vonk en Co went live with Star Flow, a logistic web portal of Yellowstar. The portal gives customers a continuous and real-time insight in the flow of goods. Star Flow is a portal extension which can be connected easily to existing IT systems like TMS and WMS. The logistic provider also uses this portal for charters, These can use the application to insert journey data. Vonk en Co, subsequently, can compare this data much easier with planned kilometres and costs.
The investments Vonk en Co made in the portal are good examples of 'IT for social supply chain'. This means that a company invests in tools that make it easier for planners, for example, to quickly make decisions and to inform customers quickly and proactively. Also, IT for social supply chain means that employees, when developing new projects, receive good coaching.
Continuous insight in the status of a delivery
Implementation of the portal has taken place in accordance with the characteristics of IT for social supply chain. Executive Stephan Vonk: "We took our time for the preparations of the implementation. The implementation itself went smoothly, that was a positive experience. The product, Star Flow, is user-friendly." The result of the Star Flow implementation is that the logistic provider now possesses an application that enables senders and receivers to log in at any time and gives insight in the status of an assignment.
Vonk en Co involved their customers in the preparations for the final implementation. Vonk: "So, when we went live, most users and senders were already familiar with the system. Anyway, Star Flow is pretty user-friendly." The web portal has been connected with the Transics board computers, the TMS and the WMS. "Has an order been completed, then our planners will receive a notification in the TMS, the WMS and in the portal." In addition, planners also receive proactively generated or planned notifications of deviations and other important events.
Logistics and Uberization
Not only the sender can log in, but Vonk can also provide the receiver access to the data. The receiver can request login data. This way, it is visible which delivery arrives when. A consumer that logs in with his postal code and house number can see the ETA. Also, on the day itself, he can see where the car and driver of the delivery are at that moment, by means of an image on a map or Google Street View. The receiver has the possibility to ask questions about the planning and to file requests. Rianne Groffen, CCO at Yellowstar: "The logistics world is heading towards a kind of Uberization. Deliveries tend to be more customer-centred. After all, the customer wants to know who or what he can expect. Transparency is really important. Retailers want more info than they ever had."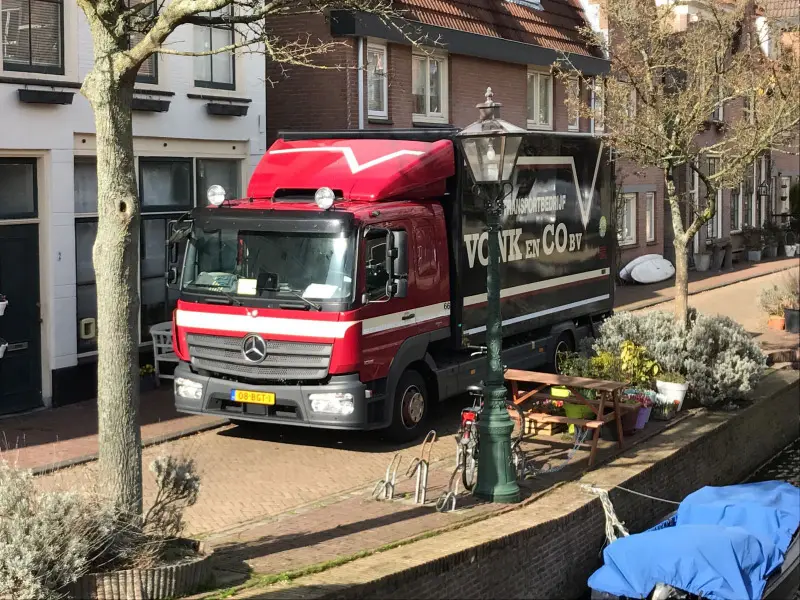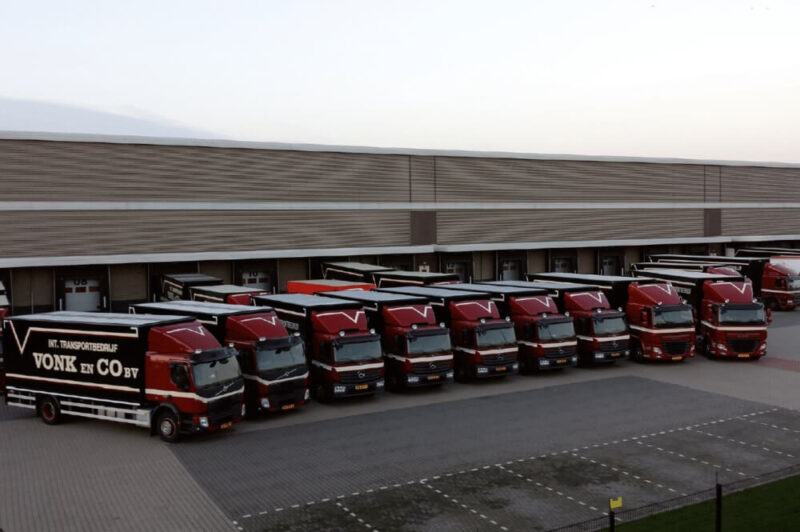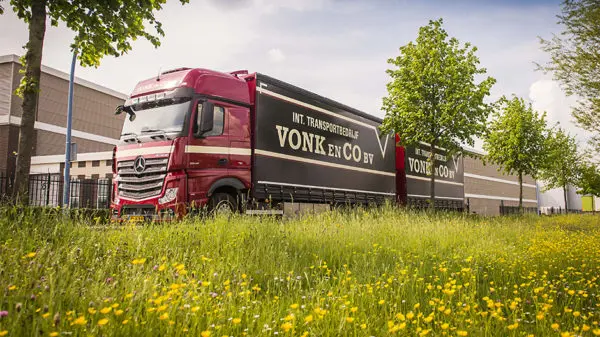 Time saving and added value
Yellowstar Star Flow is partly replacing a process in which Vonk en Co provided their customers on a daily basis with a standardized e-mail, showing an overview of data from their TMS and WMS. This process what quite static and not suitable for customization. Vonk en Co previously possessed a closed circuit from data from the TMS and WMS, the board computers and the route planner. In case of deviations, a call with the driver sufficed. Erftemeijer: "Because of the portal, Vonk en Co is gaining time, the need to call is less and the quality of the questions that customers ask to planners is higher. What we see is that customers really use the possibility to log in. Those volumes have increased substantially." Vonk indicates that the amount of calls has been halved. "our planners have more time for other things, such as delivering more added value to customers."
Quickly compare own and charter data
The portal also took care of a few improvements with regard to capacity procurement. Vonk en Co provided charters access to their portal. Therefore, they are capable themselves of updating actual journey information, hours and kilometres. An advantage is that the logistic provider disposes faster of the journey information of the charter. He can, in turn, invoice faster. The better and faster availability of information helps Vonk en Co to obtain more control possibilities.
A detailed overview of completed journeys can be compared much easier with the planning. This is, in addition, possible within the Yellowstar portal. Control of charter data with our own data saves us one and a half hours of work every day. This means that Yellowstar succeeded to help Vonk en Co to improve the quality of its data and control over its costs.
Vonk en Co consciously chose to implement Star Flow as an expansion on its current TMS. The supply chain solution, once it's been implemented, is adaptable easily by the client itself. "We certainly didn't want to be dependent on a supplier. If we would want to further develop the solution, we are able to do so.